Recently, the future parking building of Dragonfly Park, located at the junction of Qiutao North Road and Qingchun East Road in Hangzhou, has officially entered the trial operation stage. Dragonfly · Park takes intelligent technology as the core, and introduces advanced "grip-type" AGV intelligent parking equipment to realize the unattended intelligent management mode.
In the parking conversion area of the underground floor, the owner only needs to access the car hall on the underground floor, drive the car into the parking area, and can leave at rest. The "robot" will send the car to different floors to park, and take the car only a few minutes in advance of the online operation. When arriving at the parking area, the car has been waiting quietly. Dragonfly Park is a modern urban park integrating intelligent parking facilities, ground square, public space and roof garden. As the largest stealth AGV robot parking project in China, Dragonfly · Park covers a total construction area of 24,000 square meters. The parking "tower" is composed of 10 hourglass towers with hyperboloid space. It has a total of four floors of basement and 500 social public parking Spaces, including 420 AGV robot parking Spaces.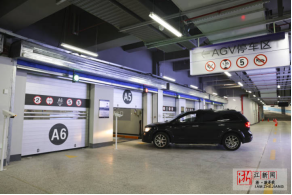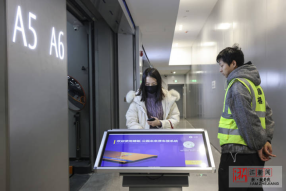 ---
welcome to our website for more interesting news!