On October 19, 2019, the 18th China international fire equipment and technology exchange exhibition closed successfully in Beijing.
The exhibition, covering a total area of 120,000 square meters, is divided into four sections: fire fighting vehicles, personal protective equipment for firefighters and fire-fighting and rescue products, fire alarm, monitoring and fire-fighting equipment, fire-resistant components for buildings and fire-resistant products.
From China and the United States, Britain, Germany, France, Japan and other nearly 30 countries or regions of more than 800 manufacturers, scientific research institutions, fire cover the whole industry chain, is nearly two years of the fire control products and technology at home and abroad, is also China's fire protection industry innovation and development of comprehensive, on the first day visited more than 30000 people.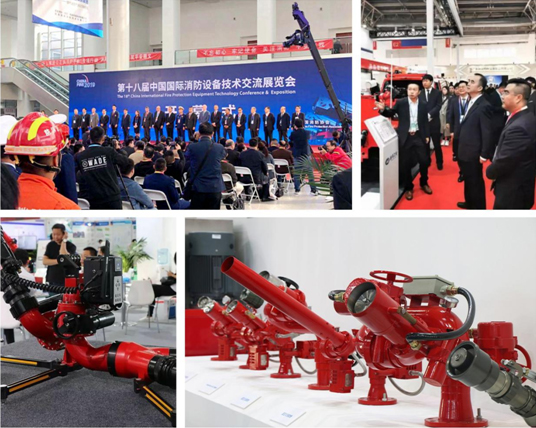 ____________________________________________________